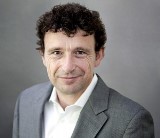 Inspiring and sharp-witted challenger
Knows how to get organizations on the right course and actually realize the goals that come with it. In doing so, places organizations in a position of their inherent strength. Founder of Business Openers. Frequently-invited speaker on Positioning, Strategy and Internal Branding. Previously worked at Procter & Gamble and Brain & Company. Is initiator and chairman of the Internal Branding Group of the NIMA and Register Marketeer. Co-author of the books "Internal Branding in Practice, the brand as a compass", "Business Plan On 1 Page – Become more successful with OGSM" and "The Success of Internal Branding – Building and maintaining a strong brand".
Van Eck Marc : string.authorbooks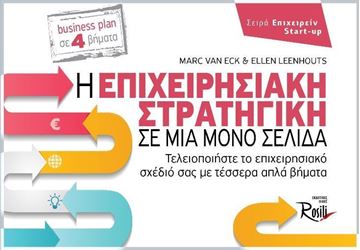 Πρακτικός οδηγός για την κατάρτιση του επιχειρησιακού σχεδίου με τέσσερα απλά βήματα. Στηρίζεται στη μεθοδολογία OGSM και στοχεύει στη βελτίωση της επιχειρησιακής απόδοσης.