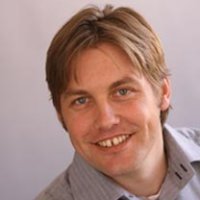 Usually, when someone says "that guy wrote the book on advertising," it's just flattery. When they say it about Chris, it's an observation: Contemporary Advertising, which Chris co-authors, is one of the leading college-level Advertising texts. It just published its 14th edition.
In addition to his theoretical know-how, Chris brings more than 15 years of practical business, advertising and marketing experience. He has served in such positions as Partner at Catalyst S+F, President at MindTime Technologies, VP/Digital Strategy at DraftFCB and VP Group Media Director at Carat Interactive.
In his advertising days, Chris has worked on such clients as Motorola, RadioShack, Amazon.com, Electronic Arts, EarthLink, AT&T, Taco Bell, Levi's, MLB.com, AAA, Microsoft, Avaya, Progressive insurance and more. He's also been a successful entrepreneur, both in starting and helping to raise capital for companies.
Chris continues to advise companies in the ares of business strategy, revenue/channel development, marketing, advertising and fundraising. He's also an active leader in the digital advertising community, frequently speaking at industry events.
Arens Christian : string.authorbooks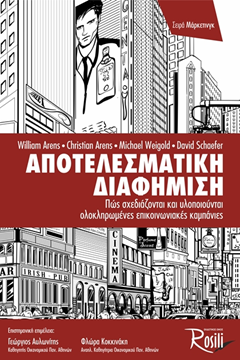 Εισάγει στο χώρο της διαφήμισης και παρέχει τα εργαλεία για τον σχεδιασμό και την υλοποίηση μιας ολοκληρωμένης επικοινωνιακής καμπάνιας.